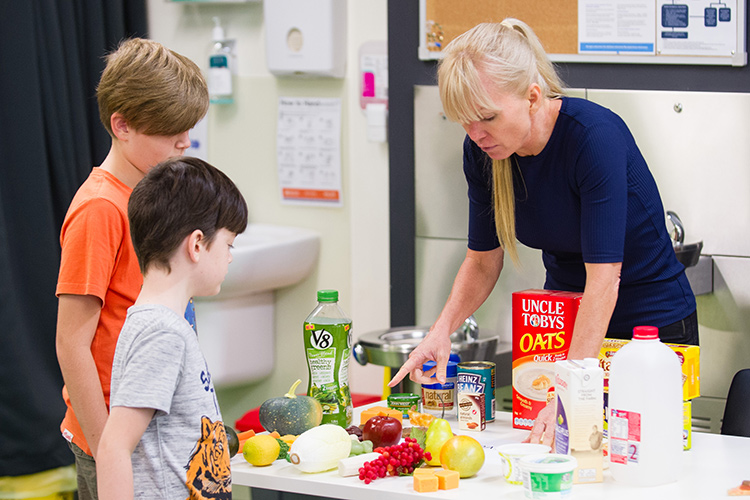 Nutrition and Dietetics
The Nutrition and Dietetics service at QUT Health Clinics offers evidence-based, personalised dietary advice concerning a range of health conditions to assist clients in achieving their health goals. We see clients for individual appointments in clinic or in group sessions. Our consultations are led by final year Nutrition and Dietetic students under the direct supervision of Accredited Practising Dietitians (APD).
Download the Nutrition and Dietetics flyer (PDF file, 217KB)
Services
Health and wellbeing
Food intolerance and allergies – Coeliac disease, food chemical intolerances, elimination diets, FODMAPs
Chronic conditions – diabetes, endocrine diseases, gastrointestinal disorders and diseases, cancer, renal conditions, respiratory diseases, cardiovascular diseases
Healthy eating – vegetarian, vegan diets and nutritional deficiencies including anemia
Disordered Eating and Eating Disorders
Paediatrics including fussy eating, optimizing growth and supporting sports performance
Optimizing intake to treat malnutrition
Women's health and fertility: PCOS, pregnancy planning, pre-, peri- and post-natal nutrition including Gestational Diabetes and Breastfeeding support
Sports nutrition service
We run a dedicated Sports Nutrition Clinic supervised by our Specialist Accredited Practising Sports Dietitian. For anyone with a performance or sport related goal, from weekend warriors to elite level athletes.
Nutrition and hydration to support sports performance goals
Pre and post training nutrition to optimize performance and recovery
Body composition assessment and monitoring
Call the Nutrition and Dietetics Clinic now on (07) 3138 9777 to book a sports nutrition consultation.
Our programs
We offer programs for those living with or recovering from cancer and diabetes.
Download the Diabetes Group Education Program flyer (PDF file, 182KB)
Download the Diabetes Northlakes Group Education Program flyer (PDF file, 415KB)
Download the Cancer Care Group Education Program flyer (PDF file, 188KB)
Conditions
Examples of conditions
Cardiovascular – congestive heart failure, hypertension
Eating disorders
Endocrine diseases – Polycystic Ovary Syndrome (PCOS), hyperthyroidism and hypothyroidism, pancreatic insufficiency (PERT)
Food intolerances and allergies – Coeliac disease, food chemical intolerances, elimination diets, FODMAPs
Gastrointestinal disorders and diseases – Irritable Bowel Syndrome (IBS), Inflammatory Bowel Disease (IBD), Gastro-oesophageal reflux disease (GORD), nausea
Metabolic (diabetes type 1 and 2, gestational diabetes, weight and dyslipidaemia)
Bariatric surgery
Renal – Acute Kidney Injury (AKI), Chronic Kidney Disease (CKD), transplant, dialysis
Respiratory diseases – Chronic obstructive pulmonary disease (COPD) and others
Other (cancer, pregnancy, Non-alcoholic fatty liver disease (NAFLD))
Team
Andrea Cawte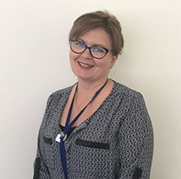 Andrea Cawte is an Accredited Practising Dietitian and Diabetes Educator with qualifications including Bachelor of Biomedical Science, Master of Nutrition & Dietetics and Postgraduate Certificate in Diabetes Education. She has a strong background in diabetes management in both private practice and hospital settings and is particularly interested in prevention and self-management of chronic disease.
Andrea coordinates the QUT Health Clinics' interdisciplinary T2DM partnership program with the Royal Brisbane and Women's Hospital and also facilitates client-focused group programs including DAFNE (Dose Adjustment for Normal Eating) and HELP (Healthy Eating & Lifestyle Program) as well as her clinical supervisory duties of students on placement at the QUT Nutrition & Dietetics Clinic.
Rebecca Downes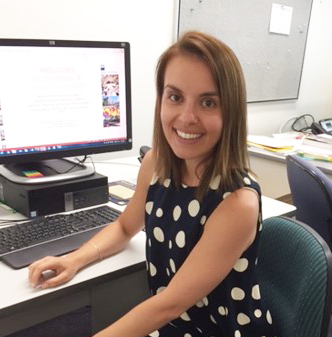 Rebecca Downes is an Accredited Practising Dietitian and Accredited Sports Dietitian with degrees in Nutrition & Dietetics and Human Movement Studies (QUT) and postgraduate qualifications in Health Management (QUT). She has a strong background in private practice consulting predominantly in chronic disease, weight management and paediatrics. She also has experience working in hospital in the home/post-acute care, corporate health and with recreational athletes.
Rebecca is passionate about providing evidence-based, client-centred care, and has a particular interest in paediatric health. She is now employed as a clinical lecturer in Nutrition and Dietetics, teaching our future dietitians and mentoring final year students in the QUT Nutrition and Dietetics Clinic.
Emily Gill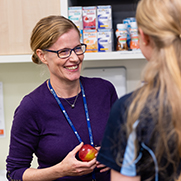 Emily Gill is an Accredited Practising Dietitian with 20 years of experience working as a clinical dietitian. She has worked in tertiary hospitals as a Senior Renal Dietitian in the UK and Australia and has a particular interest in chronic disease management and eating disorders.
Emily is a passionate promoter of positive attitudes towards food and body image and enjoys finding practical solutions to meet clients' nutrition goals. She has had a strong research focus during her career and has been an invited speaker at national and international conferences and a reviewer for national and international renal nutrition guidelines.
Fees
Initial Consultation - $40.00 (concession $30.00)
Review Consultation - $25.00 (concession $20.00)
Body Composition Analysis - $25.00 (concession $20.00)
Supermarket tour (Small group tour) - $15.00 (pre-paid)
Please note, this is not an exhaustive list of services available. Please enquire at the time of making your appointment and details can be provided as to the cost of your specific treatment.
Patients with chronic health conditions may be eligible for referral to an Allied Health professional under Medicare's Enhanced Primary Care (EPC) scheme subject to GP recommendation.
Connect with us

Find us at
Kelvin Grove
44 Musk Avenue
Kelvin Grove QLD 4059 Australia