Podiatry
The Podiatry Clinic provides comprehensive examinations by podiatry students under the direct supervision of fully qualified and therapeutically endorsed podiatrists.
This service uses the most up-to-date research and latest in diagnostic and therapeutic equipment and dressings. Quality individual treatment plans are determined and supported by a large range of available specialist services. Following an initial consultation, patients may be required to return for specialist treatments.
General podiatry
Podiatry services include:
general foot and nail care, including nail surgery
ingrown toe nail prevention, management and treatment
biomechanics, gait, and computerised plantar pressure analysis
diabetes and high-risk foot care
orthotic prescription and dispensing
paediatric care
physical medicine and rehabilitation
sports medicine and musculoskeletal
vascular and sensory assessment
soft tissue therapies, such as deep-tissue massage, mobilisation, trigger point therapy, dry needling, ultrasound therapy, and laser therapy.
Referrals are not required, but are welcome. We also offer evening and Saturday appointments.
High risk foot
We are dedicated to managing our clients' high risk foot conditions: those with a current or previous foot wound, ulcer, amputation, or who have a lack of blood flow to the feet or high likelihood of foot infection, an admission to hospital or possible amputation. Foot wounds can occur on any part of the foot and generally result from complications due to chronic health issues such as diabetes. These complications can involve a combination of factors, such as poor feeling in the feet (known as peripheral neuropathy), lack of blood flow down to the feet (peripheral arterial disease) and/or foot deformity.
Did you know?
Diabetes amputations have risen 30% over the past decade!
Australia has the second highest rate of lower limb amputations in the developed world! (approximately 85 amputations/week).
Diabetes-related amputations are almost entirely preventable with the right care.
We provide a comprehensive, evidence-based framework for managing foot wounds, following principles outlined by the National Health and Medical Research Council (NHMRC). A senior podiatrist with specific skills in diabetes and high-risk foot management oversees our high risk foot services. Access is also available to an on-site vascular surgeon, wound care nurse practitioner, endocrinologist, credentialed diabetes educator, nutrition and dietetics clinic, and exercise programs as appropriate. Assessment and treatment sessions will often involve a detailed look at the feeling in your feet, the blood flow to the feet and strategies to minimise any pressure areas under your feet, and the provision of optimum wound care.
Surgery
Treatment of ingrown toenails, plantar verrucae (warts) and other skin lesions requiring surgical intervention. All procedures performed under local anesthetic.
Paediatrics
Children as young as nine months and up to 16 years of age are seen in our specialised clinic for a range of conditions and foot problems.
Circulatory – Diabetes and conditions restricting blood flow
Lifestyle – pressure injuries
Musculoskeletal – sports injuries, trauma/injuries, bunions, pain of the arches, forefoot or heels
Pain – heel pain, growing pains
Skin issues – in-grown toenails, corns, calluses, warts
Matthew Triggs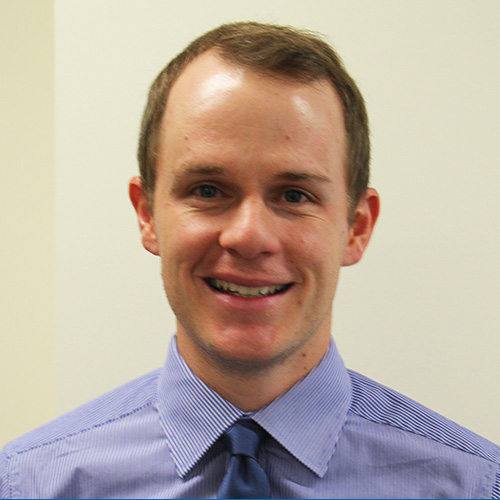 Matt has over 10 years' experience as a Podiatrist, holds a Bachelor degree in Health Science (Occupational Health and Safety), and is currently a Clinical Senior Lecturer in Podiatry with QUT's Faculty of Health. He has been involved with QUT in a number of clinical and teaching roles since 2009, through which he has gained a significant understanding of all areas of Podiatry. He loves to work as part of a healthcare team, and is an active member of both the Australian Podiatry Association and Sports Medicine Australia.
Initial Consultation - $30.00 (concession $20.00)
Review Consultation - $20.00 (concession not inc. Paediatric $10.00)
General Consultation - $30.00 (concession $20.00)
Soft Tissue Therapies - $20.00 / 30 minutes
Initial Consultation Paediatric - $20.00
Subsequent Consultations Paediatric - $20.00
Please note, this is not an exhaustive list of services available. Please enquire at the time of making your appointment and details can be provided as to the cost of your specific treatment.
Connect with us

Find us at
Kelvin Grove
44 Musk Avenue
Kelvin Grove QLD 4059 Australia