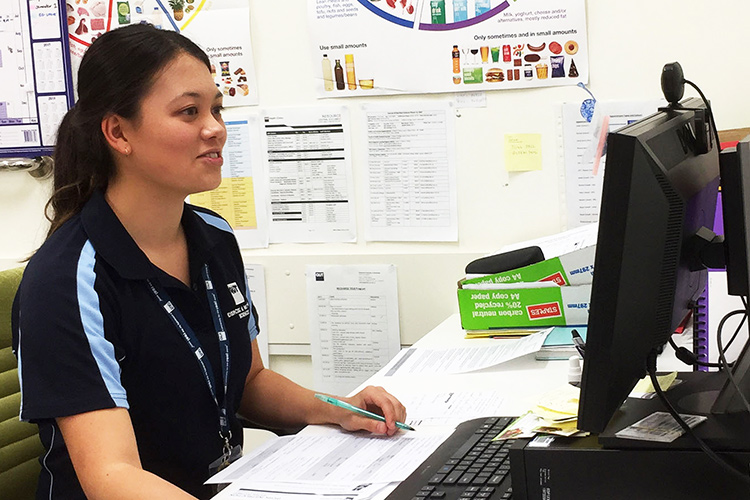 Telehealth
QUT Health Clinics currently offers telehealth (video calling) appointments within many of our clinics to clients located in Australia. Telehealth provides a means to improve access to healthcare, for example for people who live a long way away from health services, have mobility concerns, or otherwise have difficulty attending appointments in person. Clients may use a computer or mobile device from home to connect with services using videoconferencing technology.
Please call reception to discuss your needs. Our standard fees apply for these appointments.
FAQs
Telehealth is the use of video conferencing technology that enables you to have an appointment with a QUT student clinician and their supervisor, who will be based at QUT Health Clinics in Brisbane.
Telehealth can be very convenient when:
you need access to a health practitioner that is not available in your local area
it is difficult for you to travel
you would like to have a local health professional or family member with you at your appointment.
Your health practitioner at QUT Health Clinics will only recommend telehealth when they consider it to be safe and appropriate for you.
During a telehealth appointment, you (and your support person, if available) will meet with a QUT student clinician from QUT Health Clinics via a video link. The student may also be accompanied by their supervisor, who is a qualified health practitioner.
At the beginning, everyone will introduce themselves and the reason for the consultation will be explained. You will be asked some identifying questions such as your name, address, date of birth etc. to make sure you are the correct client, and that we have the correct health records present.
You will see the student clinician on the screen of your device, and you can speak to them as you would in a face-to-face consultation.
Yes. All information collected in this practice is treated as 'sensitive information'. To protect your privacy, this practice operates in accordance with the Information Privacy Act 2009 (Qld) and QUT's Information Privacy policy.
Standard consultation fees apply, please refer to our fees.
Options will be discussed with you if an examination is required.
If you need to change or cancel your appointment, it is essential that you contact QUT Health Clinics on (07) 3138 9777 as soon as possible.
Before your appointment, make a list of questions you have that relate to your care.
Find a quiet place, preferably a private room with minimum background noise.
Ensure there is enough light so that you are clearly visible on the video.
If you have a child/children with you, bring quiet toys that will entertain them during the appointment.
If you have any questions during the appointment, please feel free to ask.
Some patients feel nervous at the beginning of their first telehealth appointment, which is normal. You are free to leave the appointment at any time. It is very unlikely that you will feel unable to continue with a telehealth appointment, however if this does occur you are free to leave the appointment at any time.
You will be sent technical requirements and instructions upon booking a telehealth consultation.
Connect with us

Find us at
Kelvin Grove
44 Musk Avenue
Kelvin Grove QLD 4059 Australia